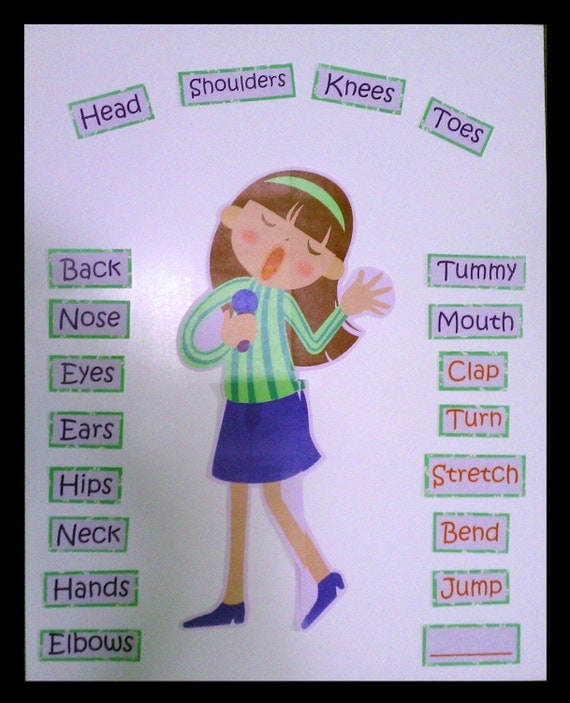 When I first started this blog, I posted an idea on how to make HSK&T a little more fun. Well, that idea evolved into something a little more rowdy fun, and I just realized that I haven't ever posted the new version here. This new one includes the original body parts, a bunch of extra body parts, and now MOVEMENTS.
Oh, yes. That's right. Actions!! I know what you're thinking...and you're right! It
is
the perfect way to sneak in your power-yoga workout in on Sunday without breaking the Sabbath! So,
here is the PDF
with the girl clipart and all of the aforementioned body parts and action words. Simply cut them out, use spray adhesive to stick the girl to the poster board, laminate the words, and velcro them to the poster board. Make sure to leave 4 velcro dots at the top of the board to stick the words to when they've been chosen. Got it?
(Printer help...when you select print, make sure to change the page scaling to "Tile All Pages" or choose the poster print settings. The image should print on 4 pages total.)
Have fun!
Pin It Now!