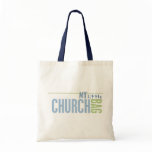 This is another question that comes up every now and then. What do I need? Where do I start? The short answer is this...you don't really need anything but love and a smile. And possibly a songbook. But for those of us who need a few more "things" to make us happy, I've put together a list of the things that I always have in my binder/bag. With these few items, you can build entire singing times, fill in a few extra minutes, calm down a crazy crowd, rile up a drowsy crowd, and basically keep yourself from going crazy because you have just about everything you need. So here is the list - as always, I love your comments! What do you find indispensable? Here are a few things that you might consider adding to your primary bag...(and a little goose chase, just for fun!)
1. Masking tape.
2. Magnets.
3. Fun Ways to Sing Cards. Look
here
,
here
, and
here
.
4. Do As I'm Doing/Fun to Do Cards. Look
here
.
5. Mystery Word sign. For details on this, go
here
. Easy, easy singing time.
6. Topic Cubes. For details and the printable, see
this post
.
7. Balloons and a pin. In a pinch, write just about anything on a slip of paper and put it in the balloon for the kids to pop. Instant success. Perfect for subs.
8. Outline for your pianist, laminated. Print the one I created
here
, or create your own.
9. Wet-erase markers, and if you have a white board have dry-erase markers. Use the wet-erase markers to write on the back of visual aids and your pianist schedule. Little hands won't smear them, and they are pretty permanent until you take a wet paper towel to it.
10. A beanbag, small stuffed animal, or laminated musical note. Use this item to play hot/cold - another super easy way to review a song and really pound it into memory.
So there you have it. My top 10 items on the must-have list for primary choristers.
What can you NOT LIVE WITHOUT?
Pin It Now!